Expert Construction Project Management Services
Over 19 Years of Proven Experience in Construction Project Management
Effective construction project management is the key to the success of any building project, ensuring timely completion, cost efficiency, and the desired quality standards. Logan Development offers unparalleled construction project management services in Washington state, catering to land developers, investors, and landowners who value reliability, expertise, and a proven track record.
With over 19 years of experience managing more than 1,000 projects of various sizes and complexities, Logan Development has built an unrivaled reputation for excellence in the Northwest. Our team of highly experienced project managers oversees all aspects of construction projects, from initial planning and scheduling to budgeting and quality control. We take pride in our ability to adapt to the unique requirements of each project, delivering personalized service and attention to detail.
Utilizing Proven Project Management Techniques
At Logan Development, we understand the importance of staying ahead of the curve by utilizing proven management techniques. Our commitment to innovation and constant improvement ensures that we deliver efficient and satisfactory project outcomes for our clients. By incorporating state-of-the-art technology and best practices, we streamline processes and minimize potential risks, providing you with a seamless construction project management experience.
Logan Development's successful projects speak volumes about our expertise and dedication to client satisfaction. Some of our most notable projects include the Ideal Storage Facility in Kingston, Lavender Meadows MHC in Sequim, and Bremerton Skyfall in Bremerton. These projects showcase our ability to handle diverse construction challenges while maintaining the highest standards of quality and professionalism.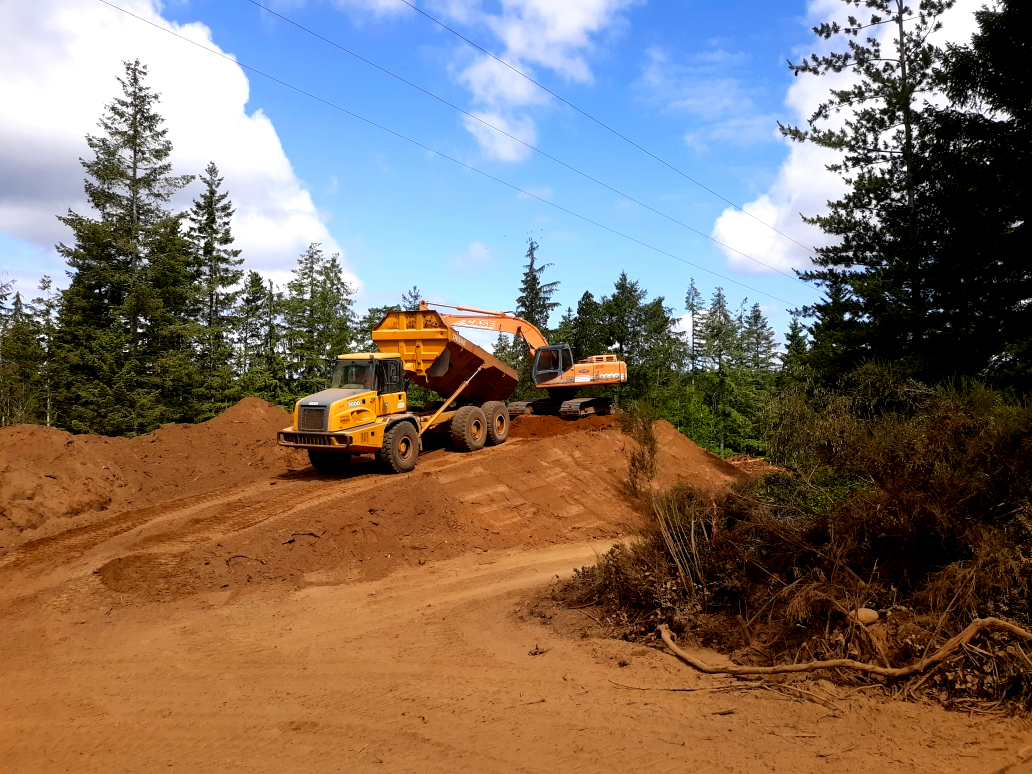 Comprehensive Construction Project Management Services
Our construction services encompass a wide range of tasks, ensuring that we can meet your specific needs. These services include:
Planning and Execution: From initial concept to final completion, our project managers will guide you through the entire process, ensuring a smooth and efficient experience.
Construction management: We oversee the day-to-day operations of your construction project, coordinating with subcontractors and suppliers to ensure that work proceeds according to plan.
Cost control: Our team diligently monitors and manages project costs, helping you stay within budget while still achieving your desired outcomes.
Local Washington State Business with In-Depth Industry Knowledge
As a local Washington state business, Logan Development has a deep understanding of the region's construction industry, enabling us to offer personalized service and expertise tailored to the local market. Our familiarity with local regulations, suppliers, and subcontractors ensures that your project will be managed with the highest level of competence and efficiency.
Choose Logan Development for Your Construction Needs
Trust Logan Development to manage your construction projects with the utmost professionalism, ensuring on-time completion, cost efficiency, and adherence to your desired quality standards. Our 19 years of experience, local industry knowledge, and commitment to innovation make us the ideal partner for your construction project management needs. Contact us today to learn more about how we can help you bring your vision to life.